Throughout history, understanding and explanations regarding the origins and spread of diseases and health issues have evolved in tandem with social, political, cultural, and economic shifts (Naidoo and Wills, 2016). This transformation has reshaped the perception of health, moving beyond mere freedom from disease to recognizing the profound influence of social conditions in which individuals live and develop (Burr, 2015; World Health Organization [WHO], 2014). However, a relatively recent addition to the realm of mental health conditions, as acknowledged in the Diagnostic and Statistical Manual of Mental Disorders [DSM-5] (American Psychiatric Association [APA], 2013), is termed 'Internet gaming disorder.' This mental health condition pertains to situations where individuals prioritize playing games for extended periods over basic needs such as sleep, nutrition, and social interaction (Maslow, 2013). This essay aims to delve into how 'gaming' has come to be medically and socially constructed as a contemporary mental health issue and addiction. It draws upon psychological theories and empirical evidence to comprehend its impacts on both individuals and society.
Historical Perspectives: Traditionally, scientific, biomedical models of health have underpinned the development of psychological theories concerning the causation of mental health conditions, including addiction. These models suggest that addiction results from inherent psychological or physiological vulnerabilities within an individual and is thus beyond their control (Griffiths et al., 2016; McCarthy and McDonald, 2009). Such deterministic models are particularly relevant in comprehending addictions like alcoholism or drug misuse, as they explain the biochemical effects that substances can induce in an individual (McCarthy and McDonald, 2009). These addictive behaviours trigger a cascade of physical, neurological, and psychological changes within the brain and body, perpetuating and sustaining the addiction (Monti, Rohsenow, and Hutchison, 2000).
Emergence of Gaming Addiction: The potential risks associated with excessive online gaming are not a novel concern. In the 1990s, several research papers authored by social scientists from Europe and Asia suggested that individuals could develop a general addiction to the Internet (Boyd, 2017). This was attributed to the rapid access the internet provided to social media and gaming, which could trigger states of physical and mental arousal and gratification in the brain's reward system, akin to the dose-response experienced with chemical drugs (Boyd, 2017; Griffiths et al., 2016). This perspective supports the argument that gaming addiction is not merely a social construct. As Burr (2015) elucidates, a social construct pertains to how policies, social norms, and dominant representations within societal systems can influence concepts and perceptions of health and illness. However, as explained by Griffiths et al. (2016), biomedical explanations of addiction fail to acknowledge the evolving social and cultural factors.
For instance, Buckingham and Willet (2013) discuss the impact of cultural, technological, and social shifts on children's play behaviours, with indoor and technological play gradually surpassing outdoor play. This shift is driven by a cultural emphasis on safeguarding children from potential risks (Clements, 2004). Buckingham and Willet (2013) assert that this transformation has redefined and reconstructed childhood and concepts of play, with indoor 'gaming' becoming a socially acceptable and perceived 'safer' form of play. However, societal changes regarding indoor play and violent gaming have been invoked to explain new mental health issues that deviate from societal norms (Hammersley, 2017). Such societal constructs, attributing the effects of excessive gaming in youth to abnormal violent behaviours, have been employed to explain cases like the Sandy Hook mass shootings and schoolchildren's murders (Burr, 2015; Pow, 2012). Nevertheless, there exists no concrete evidence to substantiate this assertion.
Characterizing gaming as inherently dangerous, as highlighted by Griffiths, Kuss, and King (2012), pathologizes gaming itself, presupposing, from a behaviourist perspective, that engaging in games will inevitably trigger a stimulus-response pattern. This perspective suggests that high involvement could lead to addiction or even imitation of gaming behaviours, such as those claimed to be involved in incidents like the Sandy Hook massacre (Pow, 2012; Skinner, 2011).
Diagnostic Criteria and Controversies: Despite some empirical evidence supporting the impact of violent gaming in cases like Sandy Hook (Pow, 2012), the DSM (APA, 2013) recently introduced specific diagnostic criteria for identifying gaming addiction. This criterion is based on individuals having played video games, either online or offline, for a minimum of 12 months, although the extent of time within this 12-month period remains unclear. Diagnosis also hinges on the severity of behavioural symptoms, which, if significant, may indicate gaming addiction (APA, 2013). Echoing the DSM's stance and contributing to the legitimization and construction of gaming addiction as a clinical disorder and contemporary mental health issue, the International Classification of Diseases ([ICD]: WHO, 1990) has also included 'gaming disorder' as an official diagnostic category.
However, Ferguson, Coulson, and Barnett (2011), in a meta-analysis examining the prevalence of pathological gaming, challenge the social construction of gaming as a recognized mental disorder, suggesting that economic and political motives may influence its construction. This raises the possibility that the construction of gaming addiction could be politically and economically mediated, with healthcare providers potentially benefitting financially from developing treatments and securing increased funding.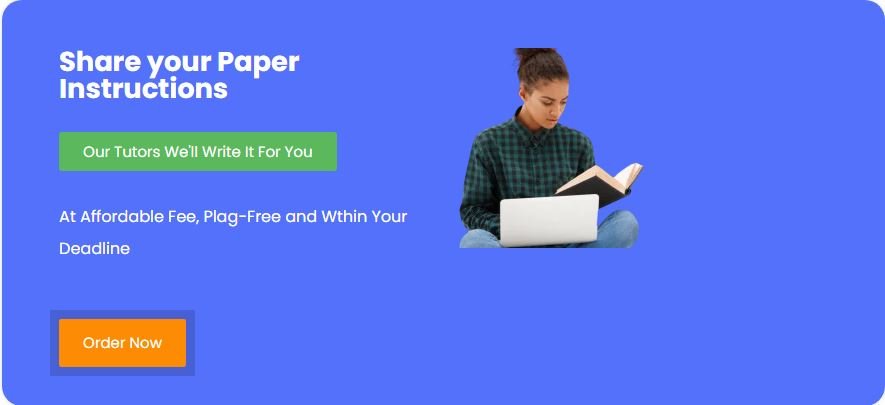 Divergent Approaches in Diagnosis: There are concerns that individuals seeking services for gaming addiction may receive unequal treatment due to differences in how gaming addiction is represented and diagnosed across the ICD (WHO, 1990) and DSM (APA, 2013). For instance, the DSM criteria adopt a biomedical perspective, positing that biological and psychological mechanisms underlie gaming addiction, drawing parallels to biochemical dose-response effects in the brain seen in substance misuse, triggering dependency and addiction (Cleary and Thomas, 2017; Griffiths, Kuss, and King, 2012). In contrast, the ICD focuses on the impacts of gaming on an individual's life, examining social and environmental factors. These differing conceptualizations highlight contradictions in how each system constructs gaming addiction, whether rooted in individual physiological or environmental effects (APA, 2013; WHO, 1990). Consequently, this suggests a significant discrepancy between the models in how gaming addiction as a mental health condition and its effects on the individual are constructed, indicating that gaming addiction is socially constructed.
Fluctuating Diagnostic Criteria: While diagnostic criteria attempt to categorize observable symptoms and experiences of gaming addiction, research does not consistently support such a categorical definition. 'Gaming disorder' has been shown to have unstable criteria, as symptoms may appear and disappear over time, with different testing points yielding different results (APA, 2013; Griffiths, Kuss, and King, 2012). This fluctuation challenges the rigid classification of gaming addiction.
Gender Bias and Methodological Limitations: Numerous empirical studies have explored the effects of video game addiction (Kuss and Griffiths, 2011). Much of the literature suggests a gender bias in the negative effects of playing video games, with young males being most susceptible to experiencing mental health issues. However, this may be influenced by the types of video games males tend to play, particularly violent shooter games, which can trigger more aggressive and addictive behaviours in players (Thornhill, 2013; Griffiths, Kuss, and King, 2012). Many studies share common methodological issues, such as sampling bias, wherein participants are often selected from groups known to play video games more frequently than others, potentially fostering a growing resistance to the effects of gaming and compromising the reliability of findings (Griffiths, Kuss, and King, 2012; King, Delfabbro, and Griffiths, 2011).
Negative Consequences of Excessive Gaming: Despite acknowledged methodological limitations, there exists a substantial body of empirical evidence confirming that prolonged gaming can have adverse consequences on individuals (Griffiths, Kuss, and King, 2012; Kuss and Griffiths, 2011). Studies reveal that individuals may cease engaging in activities they once enjoyed and skip school, work, and social interactions in favour of continued gaming (Yee, 2006). This can lead to experiences of loneliness (Lemmens, Valkenburg, and Peter, 2011) and poorer academic performance (Jeong and Kim, 2011). Moreover, excessive gaming has been linked to aggressive behavior (Chan and Rabinowitz, 2006) and even suicidal thoughts (Rehbein, Kleimann, and Mossle, 2010). Physical effects include the risk of epileptic seizures (Millett, Fish, and Thompson, 1997) and obesity (Shimai et al., 1993). Consequently, substantial evidence indicates that excessive gaming can significantly compromise an individual's overall well-being, whether or not it is formally recognized as an addiction.
Research has provided compelling evidence linking gaming addiction to preexisting comorbid disorders like attention deficit hyperactivity disorder (Han et al., 2007; Batthyány et al., 2009), generalized anxiety disorder, depression, social phobia, and school phobia (Batthyány et al., 2009). This suggests that 'gaming addiction' may serve as a behavioural manifestation of an already diagnosed or undiagnosed condition (Griffiths, Kuss, and King, 2012). Therefore, some individuals may exhibit a comorbid susceptibility to the adverse effects commonly associated with gaming. This raises questions about whether gaming addiction qualifies as a standalone addiction or condition or is merely a symptom of behavioural consequences linked to other comorbid conditions. Consequently, there is debate about whether it warrants its own classification within diagnostic frameworks (Griffiths, Kuss, and King, 2012; Yellowlees and Marks, 2007). Approaching the potential negative effects of gaming from a health prevention and promotion perspective, rather than a diagnostic and deficit-focused approach, might be more effective. This approach would enable individuals to recognize their heightened susceptibility to the effects of gaming and take active steps to manage their gaming time.
In Conclusion: In conclusion, this essay has illustrated that gaming addiction represents a contemporary socially constructed mental health condition, reflecting technological advancements and shifting social conditions (WHO, 2014). However, by highlighting individual psychological and neurobiological changes, the DSM perpetuates a biological viewpoint of gaming addiction, contrasting with the ICD's conceptualization that emphasizes environmental factors impacting social and individual functioning in the context of gaming addiction. This supports the argument that gaming addiction is a socially constructed contemporary condition used to explain a wide array of physical and psychological symptoms and social behaviors that deviate from established social norms of expected conduct.

Frequently Asked Questions About Gaming Addiction
What is gaming addiction?
Gaming addiction, also known as "Internet gaming disorder," is a mental health condition characterized by excessive and compulsive engagement in video or online games, leading to negative consequences in an individual's life.
Is gaming addiction recognized as a legitimate mental health condition?
Yes, gaming addiction has been included in the Diagnostic and Statistical Manual of Mental Disorders (DSM-5) and the International Classification of Diseases (ICD-11) as a mental health disorder. However, there is ongoing debate about its classification and diagnostic criteria.
What causes gaming addiction?
Various factors, including individual vulnerabilities, psychological predispositions, and social and environmental circumstances, can influence gaming addiction. Comorbid conditions like ADHD, anxiety, or depression can contribute to gaming addiction.
Is gaming addiction solely a result of individual vulnerabilities?
No, research suggests that gaming addiction may not exist in isolation but could be a symptom of underlying comorbid conditions. Some individuals may be more susceptible to its effects due to their existing psychological or physiological factors.
How is gaming addiction diagnosed?
Diagnosis of gaming addiction is typically based on established criteria in the DSM-5 or ICD-11. Individuals are assessed for the severity of their gaming-related behavioural symptoms over a specific period, often 12 months or more.
What are the potential consequences of gaming addiction?
Gaming addiction can lead to a range of negative consequences, including neglecting basic needs like sleep, nutrition, and social interaction. It may result in academic or occupational problems, social isolation, aggression, and even physical health issues.
Can gaming addiction be effectively treated?
Various treatment approaches, such as cognitive-behavioural therapy, counselling, and support groups, have been employed to address gaming addiction. The choice of treatment depends on the individual's specific needs and circumstances.
Are there controversies surrounding gaming addiction as a diagnosis?
Yes, there are debates about the classification and diagnosis of gaming addiction. Some argue that it may be socially constructed and influenced by economic and political factors, while others emphasize its clinical significance.
How can individuals reduce the risk of gaming addiction?
It's essential to balance gaming with other life activities and responsibilities. Being aware of one's susceptibility to excessive gaming and seeking support or setting personal limits can help mitigate the risk of addiction.
Is there a need for a different approach to address gaming addiction?
Some suggest adopting a health promotion and prevention approach, focusing on educating individuals about the potential negative effects of excessive gaming and empowering them to manage their gaming habits proactively.