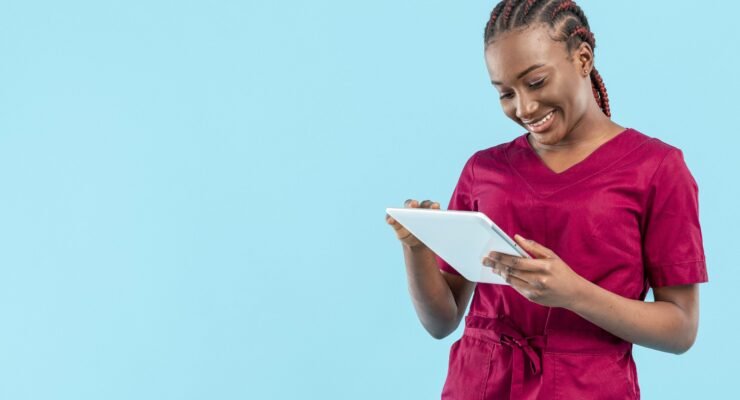 Cannabis, known as the most widely abused, trafficked, and cultivated illicit drug globally (Bridgeman and Abazia, 2017), is utilized by 2.5% of the world's population annually, according to the World Health Organization (WHO, 2016). Despite this global prevalence, the United Kingdom (UK) strictly prohibits cannabis for both medicinal and recreational purposes (Flynn, 2018). The UK does not acknowledge any potential therapeutic value in cannabis, categorizing its possession and use as criminal offences. Nevertheless, exceptions are made for specific medical conditions, where individuals may be prescribed "Sativex," a cannabis-based medication (Nutt, 2018). In 2006, the Home Office granted a private prescription license for Sativex, placing the responsibility on the prescribing physician, a subjective decision-making process that has raised ethical concerns and created inequalities in Sativex prescription practices across the UK (Flynn, 2018). Numerous voices have called for the legalization of cannabis in the UK, citing evidence of its medical benefits (Flynn, 2018; Nutt, 2018). The case of six-year-old Alfie Dingley, who suffers from PCDH19, is a poignant example of how cannabis could potentially enhance patients' quality of life by managing symptoms such as severe seizures and pain (Busby, 2008). However, the existing UK legal framework prevented Alfie from accessing cannabis oil; as Caroline Lucas (cited in Busby, 2008: 1) eloquently points out, "There are many, many cases like Alfie's – which see people suffering needlessly because of policies that ignore the scientific evidence [surrounding] medicinal cannabis." This essay delves into the debates and scientific evidence supporting and refuting the medicinal merits of cannabis in enhancing patients' quality of life while also scrutinizing the ethical and legal ramifications of such a move.
Compared to the UK, where cannabis use is criminalized, 29 US states and several European Union (EU) countries, including Italy, Germany, Portugal, Spain, and the Netherlands, have legalized cannabis for medical use (Flynn, 2018). Despite the current UK laws, a public opinion poll indicates that 78 per cent of UK citizens believe cannabis should be legalized for medicinal purposes (Busby, 2008). It's worth noting that cannabis was not always illegal for medical use in the UK; it was prescribed until 1971, when political pressure from the US led to its ban. This decision was grounded in the belief that banning the drug would curtail criminal cannabis trafficking (Flynn, 2018; Nutt, 2018). Ironically, many US states and parts of Europe have since reinstated the medical application of cannabis (Flynn, 2018).
Cannabis contains psychoactive compounds known as cannabinoids, with delta-9-tetrahydrocannabinol [THC] as a notable example (Dos Santos et al. 2017). When smoked, ingested, or absorbed through the skin, THC triggers rapid changes in the brain, affecting physiological and psychological states and distorting perceptions, including pain perception (Cohen and Weinstein, 2018; Dos Santos et al., 2017). Despite the pleasurable effects that may ensue, THC's propensity to be stored in fat cells creates challenges for its elimination from the body, resulting in the persistence of even a single dose for up to a month (Scheidweiler et al. 2017). This has raised concerns about cannabis accumulating in the body, potentially causing long-term adverse effects, alongside risks of addiction and toxicity (Dos Santos et al. 2017).
A retrospective study by Esther et al. (2014), analyzing two decades of data from across the US, found that young cannabis users in states with and without medical cannabis laws exhibited similar brain-related adverse effects. This study, relying on statistical analysis, a methodology aligned with the quantitative approach (Caldwell, Henshaw, and Taylor, 2011), unveiled a direct correlation between the amount of cannabis consumed and detrimental brain changes, particularly in the domains of emotions and motivation. Furthermore, a French study reported several physical health concerns linked to cannabis use, including cardiovascular complications and even fatalities among young and middle-aged adults (Baron, 2015). However, it is essential to note that the quality of this evidence is compromised by retrospective data's susceptibility to missing information, rendering the findings less reliable (Parahoo, 2014). Intriguingly, Esther et al.'s (2014) study found no evidence to suggest that legalizing cannabis would lead to an increased prevalence of use, as usage rates remained consistent across states where cannabis was legal and illegal. This means that altering the UK's legal framework may not necessarily result in an uptick in recreational cannabis use, which has been a primary argument for its continued prohibition (Flynn, 2018).
Regarding the documented advantages of medicinal cannabis, scholarly literature suggests that medicinal marijuana, particularly compounds such as cannabinoids (specifically THC), holds therapeutic promise across a broad spectrum of medical conditions (Baron, 2015). These encompass the management of diseases like epilepsy (Hill et al., 2012), chronic pain (Aggarwal, 2013), headaches (Baron, 2015), multiple sclerosis (Clifford, 1983), Parkinson's disease (Curtis et al., 2009), and various other ailments (Pertwee, 2012). However, it is essential to acknowledge that many of these studies exhibit methodological limitations that affect the reliability of their outcomes, often relying on case notes, anecdotal evidence, and laboratory-based research, which may lack face validity (Baron, 2015; Parahoo, 2014).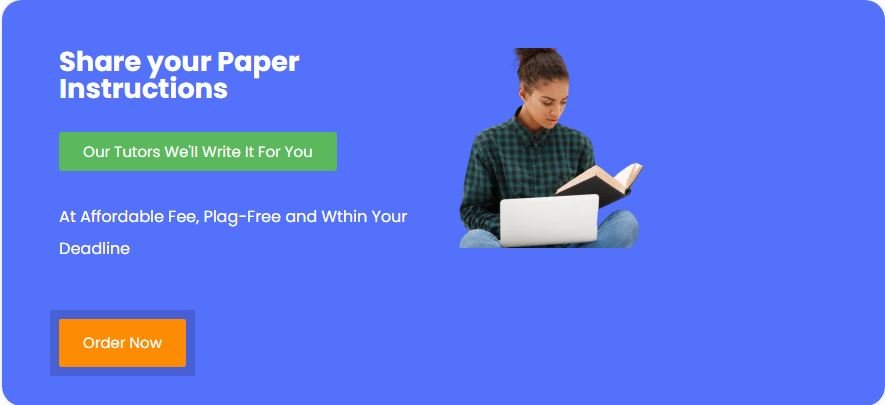 Nevertheless, data findings reveal striking similarities in the efficacy of medicinal cannabis in chronic pain management, particularly in alleviating hyperalgesia and allodynia, achieved through the utilization of THC and synthetic cannabinoids (Kraft, 2012; Karst, Wippermann, and Ahrens, 2010). This mitigates some of the concerns surrounding individual study reliability. Of particular note is the opioid-sparing effect resulting from the interaction between cannabinoids and opioids in medicinal marijuana use. It offers a potential alternative to opioid narcotics, notorious for their association with dependency, addiction, and abuse (Baron, 2015). Baron (2015), in an extensive review of medical cannabis history and research, raises the possibility of medical cannabis serving as a clinical intervention for weaning patients off opioids. However, empirical research is needed to substantiate this claim. Preliminary findings indicate that cannabis shares similar analgesic properties, with a 15-20 mg dose of Delta-9 THC directly comparable to codeine's analgesic effects [60-120 mg] (Baron, 2015). This underscores the therapeutic potential of cannabis in clinical practice for chronic pain disorders (Baron, 2015). Furthermore, a review of 38 Randomized Controlled Trials [RCTs] (Aggarwal, 2013) assessing the efficacy of cannabinoids in clinical pain management reported that 71% of all included patients experienced significant pain reduction, offering compelling evidence of cannabinoids' role in clinical care. However, it's crucial to note that the sample sizes in these RCTs were small, diminishing the study's statistical power and thereby questioning the reliability of the findings (Robson and McCartan, 2016).
The evidence base underscores the potential benefits of cannabis in alleviating pain across various chronic conditions, potentially enhancing the quality of life for individuals with long-term and chronic ailments. However, the evidence base is limited by methodological constraints, such as small sample sizes and retrospective data, which diminishes the quality and, consequently, the reliability of the findings (Parahoo, 2014). Nevertheless, Flynn (2018) argues that irrespective of the reliability of the evidence, the legalization of medicinal cannabis should be regarded primarily as a moral and ethical concern rather than a strictly legal issue. As the UK healthcare system strives to empower patient choice and self-management of healthcare experiences (Department of Health, 2013), Flynn (2018) contends that legalizing cannabis in the UK can facilitate individual autonomy and choice in managing and controlling their health conditions. Flynn (2018) cites the example of a police officer living with multiple sclerosis whose career demanded upholding the law but now resorts to breaking it to purchase cannabis for symptom management. Remarkably, both police and prosecutors choose to overlook such offences, rendering the law virtually irrelevant in such cases (Flynn, 2018).
According to Coggon (2012), healthcare policy, practice, and law present conflicting views of what 'health' constitutes and how it should be understood and addressed. Coggon (2012) asserts that health is a matter of individual determination and state imposition, leading to differing opinions on who knows what is best for the people. In legalizing medicinal cannabis in the UK, the state assumes the role of knowing what is best for the populace and legally safeguarding individuals against the potential negative consequences of cannabis use despite scientific evidence suggesting its benefits (Baron, 2015). According to Tsakyrakis (2009), and in alignment with healthcare law, such as the Care Act (2014), patients' perspectives and preferences should be factored into developing care plans, necessitating a balance between individual interests and those of the state. By involving patients in such decisions, they can contemplate the potential risks and benefits associated with medicinal cannabis and its potential role in managing their chronic and long-term health conditions (Flynn, 2018; Beauchamp and Childress, 2001).

In conclusion, while empirical evidence does substantiate the medicinal benefits of medicinal cannabis, particularly in pain management, there is also a body of evidence highlighting potential adverse effects, including the risks of toxicity and addiction. Nevertheless, a global disparity exists in implementing laws concerning the legalization of medicinal cannabis, contributing to health disparities among individuals living with chronic conditions. Therefore, in alignment with Tsakyrakis' assertion (2009) and consistent with ethical and patient-centred healthcare principles, the UK's legal framework should, like many other European countries, grant individuals diagnosed with chronic and long-term conditions the autonomy to decide whether to utilize medicinal cannabis as a means to enhance their quality of life.