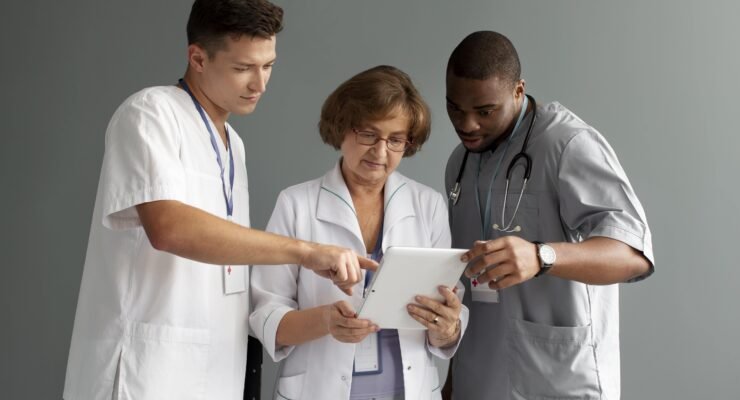 Introduction
Leadership encompasses diverse qualities, skills, and dimensions related to guiding an organization or a group of individuals (Ennis et al., 2013). The central focus of the NHS is to foster cultures that facilitate the delivery of safe, compassionate, and high-quality care (West et al., 2015). Moreover, leadership influences various facets of healthcare, including mortality rates, patient satisfaction, staff well-being, financial performance, and, more broadly, the quality of care provided (West et al., 2015). The significance of distributed leadership, a concept highlighted in the Francis report, cannot be overstated. It advocates for empowering all healthcare professionals to think independently, make decisions, and assume control, ultimately leading to the delivery of high-quality care (Francis, 2013). This essay will evaluate effective leadership and its indispensable role in nursing practice.
Communication
Ennis et al. (2013) conducted a study investigating the essential communication attributes requisite for effective leadership in nursing. The study incorporated interviews that underscored the pivotal role of effective communication in delivering high-quality care, fostering professional growth, and cultivating robust working relationships (Ennis et al., 2013). The study identified vital communication themes, including language choice, listening skills, relevance, non-verbal communication, and interpersonal relationships. Participants emphasized that adept leaders can select the appropriate language and adapt it to the specific context they encounter. Additionally, influential leaders consider the outcomes and consequences of each interaction, such as whether further support is required (Ennis et al., 2013). Successful leadership promotes excellence, ethical conduct, and patient-centered care (Ennis et al., 2013).
Furthermore, the study underscored leaders' need to be active listeners, approachable, and patient (Ennis et al., 2013). One participant emphasized that listening should take precedence, highlighting its significance and expressing a genuine interest in the patient's perspective (Ennis et al., 2013). Respondents emphasized the need for effective communication across all aspects of nursing, including interactions with junior staff, interprofessional communication, and direct patient care (Ennis et al., 2013). Competent clinical leaders must communicate adeptly, adapting their approach to ensure all patients comprehend the information while interpreting body language and non-verbal cues and avoiding overly complex medical terminology when feasible (Ennis et al., 2013). The study also emphasized the connection between effective communication and a leader's ability to exert influence, team performance, and the development of staff relationships (Ennis et al., 2013). Guidelines by the National Institute for Health and Care Excellence (NICE) also emphasize the critical role of effective communication in enabling high-quality care (NICE, 2016). Non-verbal communication is equally vital; effective leaders must be attuned to their body language and eye contact and be astute in assessing their non-verbal cues and those of patients or fellow professionals. This enables leaders to gauge the situation and anticipate potential issues (Ennis et al., 2013). In the study conducted by Ennis et al. (2013), respondents outlined that proficient leaders possess exceptional interpersonal skills and foster positive relationships with all stakeholders. This is achieved through respect for each individual and a commitment to treating each person as unique. Furthermore, it is imperative to refrain from making judgments and to provide support when needed (Ennis et al., 2013). Effective leadership can only be achieved when these principles are upheld, facilitating positive working relationships and the delivery of high-quality, patient-centered care (Ennis et al., 2013).
Emotional Intelligence
Emotional intelligence is paramount when managing situations and providing patient care (Powell et al., 2015). The capacity to manage emotions and exhibit self-awareness represents pivotal components of emotional intelligence (Powell et al., 2015). This skill set plays a crucial role in mitigating the risk of burnout and ensuring the delivery of high-quality care to patients (Powell et al., 2015). Moreover, being attuned to one's emotions fosters collaboration, an imperative requirement within the intricate and progressively technical landscape of the NHS (Powell et al., 2015).
Leadership Qualities
Yukl (2013) assessed the fundamental traits characterizing effective leadership. These traits encompass a high level of energy, adept stress coping mechanisms, confidence, self-control, maturity, integrity, and a track record of high achievement, coupled with low affiliation needs. Nursing leaders empower others, promote independence, cultivate a critical and efficient work environment, and maintain a positive outlook (Jukes, 2013). They must empower fellow healthcare professionals to develop resilience, enabling them to make independent decisions while extending support when necessary (Jukes, 2013). To instigate structural changes that enhance the delivery of high-quality care, leaders must adhere to several principles: promoting inclusive teamwork, cultivating trust, soliciting input, displaying personal authenticity, valuing relationships, facilitating learning, and addressing any issues that arise (Cleary et al., 2011). Effective leadership is pivotal in ensuring patients receive the requisite support and care, as inadequate leadership often retreats into traditional methods of behavior, such as over-reliance on documentation and medication, rather than fostering patient-centered care (Jukes, 2013). Furthermore, leaders must support the professionals under their purview in consistently adhering to the nursing and midwifery code (Nursing and Midwifery Code, 2015: 18).
Qualities of a Manager
Managers assume responsibility for overseeing specific areas, supervising fellow staff, ensuring patient care standards, and addressing administrative requirements (Jukes, 2013). They confront concerns through their specialized nursing experience, effective communication, and their capacity to assume leadership roles (Jukes, 2013). Effective communication is pivotal in assessing risks, managing plans, delegating tasks, and ensuring the efficient and safe allocation of resources (Jukes, 2013). Delegation constitutes a fundamental aspect of effective leadership, promoting active learning while freeing up time for tasks that cannot be delegated (Weir-Hughes, 2011). The board becomes increasingly vital when staff numbers diminish and pressure mounts (Griffin, 2016). Managers also display outstanding leadership qualities by bolstering nurse confidence and upholding morale (Timmins, 2011). They ensure that staff communicate effectively to deliver high-quality, safe care (Timmins, 2011). This can be achieved through an open leadership style, active listening to nurses, and involving the team in decision-making processes (Timmins, 2011). Gilmartin and D'Aunno (2007) stipulate that nurses prefer managers who possess emotional intelligence, facilitate change, and actively engage with their teams. They argue that such an approach promotes cohesion empowerment and reduces stress and burnout (Gilmartin and D'Aunno, 2007). Improving management and leadership necessitates adherence to several fundamental principles: fostering a robust set of qualities and knowledge, creating a supportive environment, ensuring an adequate number of managers, and providing recognition or rewards for exemplary practice (World Health Organization, 2007).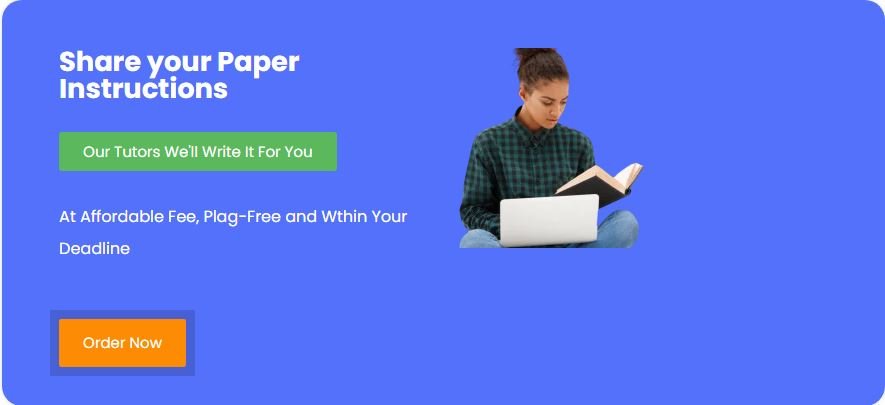 Ineffectiveness of Leadership
Ineffective leadership can result in the provision of unsafe care (Nicolson et al., 2011). Historical cases, such as the Beverly Allitt case in the 1990s, where a nurse murdered children by administering lethal doses of insulin, highlighted the consequences of inadequate supervision and a failure by management to challenge such tragic events (Nicolson et al., 2011). More recently, the investigation into the Airedale NHS Trust revealed that nurse Anne Grigg-Booth had been delivering dangerously subpar care, leading to numerous patient fatalities. This incident exposed many failures in which management did not address hazardous actions (Nicolson et al., 2011). Similarly, within the Mid Staffordshire Foundation Trust, a lack of effective leadership and oversight had a detrimental impact on patient lives, resulting in elevated mortality rates (Nicolson et al., 2011). The Francis Report highlighted various issues, including unanswered call bells, patients left lying in their waste, and inadequate access to water and food, all stemming from a priority on cost-saving measures over individual needs, reflecting a failure in leadership (Francis, 2013). Ineffective management jeopardizes patient safety and incurs substantial costs, with expenses exceeding £16 million in legal fees and implementation costs (Calkin, 2013).
Transformational Leadership
Transformational leadership fosters a culture of excellence in nursing by driving impactful changes (Cleary et al., 2011). It encompasses several critical actions: building trust with fellow healthcare professionals, demonstrating integrity, inspiring team members, providing intellectual stimulation, tailoring approaches to individual needs, and offering unwavering support (Malloy and Penprase, 2010). This leadership style equips professionals with clear objectives and a roadmap for their work, emphasizing mutual respect, collaborative efforts, empowering nurse autonomy, and sustaining staff morale (Cleary et al., 2011). This approach is a preventative measure against burnout, enhancing job satisfaction and a sense of commitment (Cleary et al., 2011). Transformational leadership contrasts the transactional style, which revolves around meeting targets but lacks creativity, reflection, and emotional connection (Cleary et al., 2011).
Support for Transformational Leadership
Malloy and Penprase (2010) conducted a study involving 122 nurses to assess their supervisors' leadership styles. The study analyzed various leadership styles: transactional, transformational, exceptional-active, exceptional-passive, and laissez-faire (Malloy and Penprase, 2010). The findings indicated that aspects of transformational leadership were positively associated with 17 out of 37 areas within the work environment, as measured by the Copenhagen Psychosocial Questionnaire (Malloy and Penprase, 2010). While leaders utilizing the transactional style also made positive contributions, their impact was comparatively limited compared to that of transformational leadership (Malloy and Penprase, 2010). In contrast, laissez-faire, exceptional-passive, and exceptional-active leadership styles adversely affected the nursing environment (Malloy and Penprase, 2010). Additionally, Corrigan et al. (2002) conducted a mental health study involving 236 leaders overseeing 620 staff members. Leaders who self-identified as predominantly transactional were associated with lower transformational scores among their staff. Conversely, leaders characterized by inspirational and stimulating qualities were more likely to be perceived as transformational by their staff (Corrigan et al., 2002). Furthermore, staff members working under leaders with a transformational style reported experiencing less burnout, a better working environment, and enhanced support, aligning with the conclusions of Malloy and Penprase (2010). In times of uncertainty, healthcare budget constraints, policy alterations, and financial strains, transformational leadership emerges as a crucial approach (Cleary et al., 2011). It motivates staff to treat patients respectfully and with dignity, championing patient-centered care and upholding core values (Cleary et al., 2011). However, some argue that more evidence is needed to establish whether transformational leadership is indeed
NHS Leadership Review
The government examined leadership within the NHS, identifying three primary areas of concern: a lack of vision, deficient management and leadership practices, and no clear career pathways for NHS management roles (Department of Health, 2015). Key recommendations stemming from this review encompass refreshing the NHS graduate scheme, transferring the NHS Leadership Academy to Health Education England, and introducing minimum-term requirements for some senior management contracts. Additionally, the report underscores the necessity of supporting managers by regularly updating their knowledge to mitigate "skill fade" (Department of Health, 2015: 53). The report concludes that the NHS as a whole lacks a consistent and clear vision of what constitutes "good" or "best" leadership (Department of Health, 2015: 20). The recommendations primarily concentrate on training, management practices, support systems, performance management, and reducing bureaucratic impediments (Department of Health, 2015).

Conclusion
In summary, effective leadership is imperative for delivering safe and high-quality care. It fosters patient-centered care, enhances communication skills, and ensures high-quality care. Leaders must communicate effectively, possess emotional intelligence, delegate tasks appropriately, and implement a transformational leadership style. In contrast, poor leadership can result in loss of life or severe harm, as exemplified in the independent investigation into the Airedale NHS Trust. Ineffective leadership was also a significant contributing factor to the undetected malpractice of Anne Grigg-Booth (Nicolson et al., 2011). In conclusion, leadership is a pivotal aspect of the NHS, and it is crucial to focus on behaviors, communication skills, qualities, leadership styles, and strategies to drive improvement (West et al., 2015). Neglecting this aspect can significantly impact the lives of many individuals.