Reflective Essay on Teamwork
This reflective essay is poised to engage in a meticulous analysis of teamwork, change management, and leadership, all of which bear substantial relevance to the duties of the SCPHN. Barr and Dowding (2008) postulated that leadership requires a keen penchant for critical reflection to elevate awareness and catalyze essential transformations. Densten and Gray (2001) additionally support this viewpoint, accentuating the premise that leadership's progression hinges on the consistent practice of active reflection.
A peer learning group (PLG) comprising five individuals was established to identify an area warranting change within their practice, substantiated by available evidence, and subsequently devising an implementation plan. The diversity within our group, composed of School Health and District Nurse SCPHN students, initially presented challenges in identifying a standard change initiative. Nevertheless, our group effectively surmounted this challenge and identified low staff morale in the workplace as a potential area for transformation, a determination validated through a comprehensive literature search. The collective work of the PLG was to be conveyed to a peer audience through a presentation, a task for which we fittingly christened our team, "The Motivators."
Sullivan & Garland (2010) clearly distinguish between groups and teams, underscoring the transformative process that groups undergo to become teams. They stress the importance of comprehending this process for effective team leadership and management. Morhman et al. (1995) define a team as a group of individuals collaborating to produce a product or service for which they all share mutual accountability. They share a common goal and exhibit interdependence in achieving it, with their interactions collectively yielding results. It is posited that groups differ in that they carry out their tasks independently and occasionally competitively (Sullivan & Garland, 2010).
Scholars such as Will (1997) contend that small teams are conducive to effective learning as they encourage collaboration and cooperation. Conversely, Topping (2005) adopts a more sceptical stance, suggesting that educational institutions employing peer learning strategies often assemble individuals with the hope of positive outcomes. Cooperative learning is believed to enhance learning among group members through discussions and peer reviews, while collaborative learning hinges on socially constructed knowledge that involves the negotiation of differing perspectives among individuals (Will, 1997). Teams must work cooperatively to attain a shared objective (Sullivan & Garland, 2010). Furthermore, Clements et al. (1997) underscore collaboration as the cornerstone of a thriving team, emphasizing the critical role of effective communication and shared responsibility in collaborative work, a sentiment echoed by Parker (2008) and DFES (2004).
In the context of our PLG, a dual approach of collaboration and cooperation was adopted, evident through the willingness to assume various roles within the team, consistent communication channels, regular meetings, and exchanging information, resources, and ideas. Slavin (1996) introduces the concept of social cohesion, wherein peers help each other to succeed. This concept aligns with our PLG, as our presentation was assessed as a collective effort. Sullivan & Garland (2010) maintain that strong group cohesiveness fosters personal support and cooperation among group members, manifesting in our group. Nevertheless, Slavin (1996) acknowledges the limitations of learning in this manner, particularly regarding limited exposure to each team member's learning topic. Given our group's disparate schedules, we encountered difficulties meeting in person, surmounted by maintaining communication through email. Oliver (2006) recognizes the complexities that may arise in teamwork, while Eisenhardt (1997) underscores the importance of stability when striving for optimal performance.
Tuckman (1965) introduced a model that comprises four stages, promoting it as the ideal group decision-making process. Adair (2004) characterizes it as a problem-solving toolkit.
Forming: The initial formation of our group posed no significant challenges since we were all familiar with each other. From the formation, our group swiftly progressed to:
Storming: This stage facilitated our team's growth. We identified an area for change initially constrained by the diverse professional backgrounds within our group. We subsequently devised our immediate work schedule, which included conducting a SWOT analysis to pinpoint the strengths and weaknesses we anticipated in implementing the change. As none of us immediately stepped forward to assume the leadership role, we collectively elected the individual initially proposing the change initiative. Contact information was exchanged, a timeline was agreed upon, and our next meeting was scheduled.
Norming: The norming stage occurs when the team has developed trust and collectively works towards a shared goal (Adair, 2004). At this point, some members will likely set aside their ideas to progress the team's objectives. All members are responsible for achieving the team's goal at this stage. I was fortunate to be part of a group that collaborated effectively and was highly motivated. Thanks to this high degree of cooperation, we swiftly advanced to the final phase:
Performing: In this stage, we worked collaboratively on delegated tasks, maintaining frequent communication between meetings. We provided one another with support and encouragement throughout the process, while our team leader encouraged contact and mutual assistance.
Action learning (AL) is an approach characterized by a continual process of learning and reflection, supported by colleagues, with the ultimate goal of achieving a specific objective (McGill & Beaty, 2001). This bottom-up approach emphasizes innovation rather than mere change (Pryjmachuk, 1996). Essentially, our group accomplished this by coming together to address individual group members' concerns and reflect on them, ultimately enabling us to proceed with our planned action. Pedlar (2008) defines AL as an approach to problem-solving that empowers individuals to develop and establish relationships that enhance the change process. Lord Darzi (2007) emphasized the connection between research and innovation.
Most organizations prioritize effective teamwork, acknowledging the multifaceted factors influencing team performance (McGill & Beaty, 2001). Empirical studies support the validity of Belbin's Self-Perception Inventory (SPI) (Aritzeta et al., 2005). Belbin (1981) developed the SPI to identify individuals' behavioural characteristics within a team, facilitating the formation of well-functioning teams through a creative and suitable mix (Broucek & Randell, 1996). The subsequent introduction of the Observers' Assessment (OA) further enhanced its validity (Belbin, 1994). Although the tool has faced criticism (Furnham et al., 1993), Belbin clarified that it was not intended as a psychometric instrument (Belbin, 1993b). Our group used a version of the tool (Foundation of Nursing Leadership, 2011) as a learning exercise to identify our roles within the team. I emerged as a 'Supporter' and 'Questioner' in equal measure, closely followed by a 'Finisher' (Appendix). Regarding Belbin's SPI, these roles equate to Team Worker, Monitor Evaluator, and Completer-Finisher. Supporters of Belbin's theory suggest that a greater degree of control is achieved through the ability to anticipate team attitudes (Fisher et al., 2000). I found this assessment surprisingly accurate regarding myself, although I may not fully concur. While we did not use the SPI to evaluate our team's characteristics before commencing the project, the exercise proved to be enlightening and informative. Our group exhibited various characteristics, potentially contributing to our collaborative cooperation. Nonetheless, it has been argued that Maslow's 'Hierarchy of Needs' model favours organisational dynamics management, sustaining motivation through the desire to achieve (Burnes, 2004).
The ongoing redesign of the health service necessitates the willingness and ability to adapt to change (Institute for Innovation and Improvement, 2011). It is universally acknowledged that change efforts are challenging (Parkin, 1997; MacFarlane et al., 2002). McWilliam and Ward-Griffin (2006) and Darzi (2007) argue that healthcare professionals have the mandate and the potential to lead and implement change initiatives. Resistance is considered a significant challenge in the change implementation process and is believed to have positive and negative effects. Managers expect resistance when implementing change (Sullivan & Garland, 2010). Waddell and Sohal (1998) insist that resistance to change should be viewed as evaluative input to reevaluate the proposed changes. Pederit (2000) found that resistance revealed valid concerns about proposed changes worthy of reconsideration.
Bovey and Hede (2001) argue that resisting change is a natural and unavoidable human behaviour. Fisher & Savage (1999) identify, through Personal Construct Theory, a model of personal change – 'The Transition Curve' (Appendix), which outlines the process individuals undergo during the transition period of change. Similarly, the stages of grief identified by Kübler Ross (1969) (Appendix) are also applied to the change process. However, Connor (1998) adapted the sequence in his 'Cycle of Negative Response,' arguing that the emotions involved in change are less intense. Change is recognized as unsettling, making the role of the change agent one of providing stability. A Theory Y management style is thought to support change through its liberating and developmental aspects. McGregor espouses the idea that control, achievement, and improvement are accomplished by enabling, empowering, and delegating responsibility (Appendix).
Some literature blurs the distinction between resistance and conflict (Parkin, 2009). Parkin differentiates the two by noting the conflict's more aggressive and emotionally charged nature. Fortunately, our PLG did not encounter any conflicts at all. DiPaola and Hoy (2001) suggest that more extensive, diverse groups have more potential for conflict due to wider disparities in objectives and perspectives. Since our group was small and shared common interests and goals, the potential for conflict was minimal. Chuang et al. (2004) support this by arguing that shared values among nurses foster greater tolerance and respect. However, it has been suggested that nurses, as a group, tend to avoid conflict to the detriment of effective change implementation (Valentine, 2001). However, Anderson (2005) contends that the potential for conflict exists within any small or large group.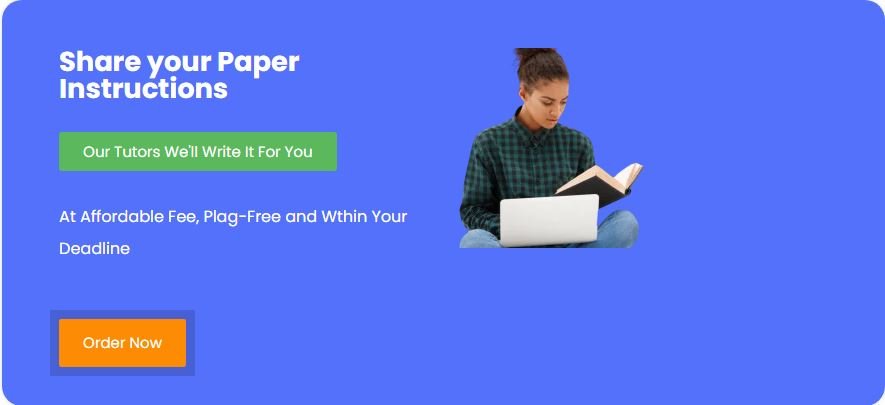 Historically, conflict has been viewed as having a negative impact due to the tensions it creates (Medina et al., 2005). Still, it has also been argued that conflict can benefit team performance (Jehn, 1995). McAdam (2005) suggests that conflict can be constructive, leading to innovative results, or destructive, hindering innovation. Consequently, managing conflict effectively rather than seeking to resolve it entirely is essential. Bruce and Wyman (1998) propose that effective management can channel conflict to stimulate creativity and positive outcomes. Avoiding conflict should not result in missed learning opportunities (Fagan, 1985). Working through conflict can enhance understanding, increase motivation, and more effective collaboration (Sullivan and Garland, 2010). Crawley and Graham (2002) describe the benefits of healthy conflict as a driver for change.
Nicholson (2011) asserts that leaders can either hinder or facilitate innovation through the conditions they create, as Bruhn (2004) reiterates when arguing that leaders set the boundaries of success through managing change. Innovation is currently prevailing in healthcare organizations, implying a positive approach to change (Parkin, 2009). Pryjmachuk (1996) also supports this perspective, stating that innovations are generally welcomed, whereas change is not. Reid (2009) highlighted the legal obligation of Strategic Health Authorities to promote innovation. However, research suggests that change remains unpopular, causing stress and conflict (Stewart & O'Donnell, 2007). The literature is replete with various change strategies, ranging from the authoritarian approach of 'controlling' to those that embrace the 'involving paradigm' (Dunphy and Bryant, 1996: 692).
Our team, the 'Motivators,' identified Lewin's (1951) three-step approach to change management as a suitable model for managing the identified change. Although the model has been criticized as outdated and simplistic (Dawson, 1994), Burnes (2004) argues that such criticisms stem from a narrow model interpretation. The model should be considered alongside other elements of the planned approach, such as Field Theory, Group Dynamics, and Action Research, which collectively form a robust model (Burnes, 2004b; Darwin et al., 2002).
In the context of change management in nursing, the process can be likened to the stages of unfreezing, moving, and refreezing.
Unfreezing: Unfreezing involves reducing behaviours that maintain the existing situation and recognizing the need for change to effect improvement (Goppee & Galloway, 2009). Effective communication plays a crucial role during this stage. Best practices dictate that those likely to be affected by the change should either agree with or, at the very least, be aware of the necessity for change (Kotter and Cohen, 2002; Curtis and White, 2002). Involving people in all change planning and implementation aspects is vital to discouraging resistance (Curtis and White, 2002). As part of our change process, we developed a Gantt chart to provide a clear timeline and schedule for implementing and evaluating the proposed change, as advocated by Borril et al. (2001) (see Appendix).
Moving: The Gantt chart serves as a framework for revising and reviewing the change. It's important to ensure that everyone involved in the change is well-informed and that other professionals are fully aware (Goppee and Galloway, 2009).
Refreezing: Refreezing refers to the stage when colleagues have accepted the change emotionally and intellectually. As needed, the change should be stabilized and reinforced through support mechanisms such as policies and resources (Goppee and Galloway, 2009). Evaluation of the change is crucial; successful and high-performing teams rely on measurement to support improvement (Darzi, 2008). Measurement, benchmarking, and audits are recommended for guiding local improvement and innovation (NHS, 2008; Care Quality Commission, 2009; DH, 2008). Pre- and post-change data collection is also considered a valuable means of evaluating a change (DH, 2009; Cooper and Benjamin, 2004).
Effective leadership is crucial for change to occur (Darzi, 2009). As Specialist Community Public Health Nurses (SCPHNs), developing leadership skills is essential for driving change. The NHS (2011) emphasizes that leadership capacity and capability can be cultivated and are core expectations of practising professionals (Darzi, 2009). However, some, like Hogan et al. (1994), argue that leadership is inherently based on traits, suggesting that leaders are born with specific characteristics that cannot be learned. Borrill and West (2001) underscore the critical role of leadership in developing effective teamwork and maximizing its benefits while minimizing weaknesses. Transactional leadership is commonly used in healthcare (Curtin, 2001) because it aligns with achieving set targets. It has been equated with managerial style (Finkleman, 2006), focusing on tasks and organization with limited attention to followers' needs. In contrast, transformational leadership is viewed as universally applicable (Bass et al., 1987), inspiring followers to prioritize the group or organization's interests over their own.
We identified the transformational approach as the most suitable for our team and for leading the workplace change. This visionary style actively encourages and embraces innovation and change (Curtin, 2001). Bass (1998) also regards transformational leadership as empowering and motivating colleagues to reach their maximum potential. Transactional leadership is believed to be less suitable when teams are demoralized, demotivated, or stressed (Stordeur, 2001).
Conclusion:
In today's nursing environment, healthcare professionals must not only accept changes as they occur but also continually review working practices and proactively implement changes as needed. Failure to do so may result in nurses having to deal with the consequences of changes imposed by external forces.
While management skills remain important, leadership is vital for navigating the challenges of rapid change. Nursing leaders are well-positioned to influence these changes and play a major role in facilitating them.
The Next Stage Review underscores the need for a high-quality workforce to deliver high-quality care. It introduces the concept of healthcare professionals for the 21st century as ' practitioners, partners, leaders.' Contributors have further developed attributes for community practitioners that drive significant improvements.
Many well-intentioned initiatives can falter because insufficient attention is given to the staff themselves and the actions required to create an environment conducive to the success of these attributes. Organizations implementing change should consider how they promote these attributes within their workforce and take action on multiple fronts. This encompasses staff education and training, effective management and leadership, service commissioning and regulation, and performance monitoring. These factors create a positive and enabling culture in which staff consistently strive to improve safety, effectiveness, and the overall patient experience. Neglecting these aspects may undermine empowerment, motivation, and individual accountability, reducing the likelihood of success.
Social Movement
A social movement is characterized by a collective of individuals who share a common ideology and work collaboratively to pursue overarching objectives. Key attributes of a social movement encompass:
Energy: The movement is fueled by the enthusiasm and vigour of its participants, who are dedicated to the cause.
Mass: Many individuals come together, strengthening their collective impact.
Pace: Social movements often exhibit a sense of urgency, striving to bring about change or address specific issues swiftly.
Momentum: The movement gains traction and builds upon its successes, creating a sense of progress.
Passion: Participants are deeply invested in the cause, and their emotional dedication drives the movement forward.
Commitment: A solid dedication to the movement's goals despite obstacles or setbacks.
Spread: Social movements extend their influence by reaching and involving a wider audience, both locally and globally.
Sustainability: The ability to maintain momentum and relevance over time, ensuring the movement's long-term impact.
Frequently Asked Questions about the "Clinical Reflective Paper on Teamwork"
What is the purpose of a clinical reflective paper on teamwork?
A clinical reflective paper on teamwork aims to critically analyze and reflect upon the experiences and lessons learned in a healthcare or clinical setting where teamwork plays a crucial role.
How should I structure my clinical reflective paper on teamwork?
Typically, such a paper should have an introduction, a section on the context and background, the reflective process, an analysis of teamwork, personal insights, and a conclusion.
What are the key elements to include in the reflective process?
You should discuss the specific situation or clinical experience, your feelings and reactions, the impact on your practice, and the strategies you used to improve teamwork.
Can I use personal anecdotes in my reflective paper?
Personal anecdotes and experiences are valuable in reflective papers, as they provide context and allow you to convey your thoughts and emotions effectively.
How do I analyze teamwork effectively in my paper?
You can analyze teamwork by discussing the dynamics within the team, the role of leadership, communication, challenges faced, and the overall impact on patient care or outcomes.
Should I include academic references in my reflective paper?
It's a good practice to include relevant academic references that support your analysis and insights about teamwork in the clinical context.
Is there a recommended word count for a clinical reflective paper on teamwork?
The word count may vary, but it's generally advisable to follow any guidelines from your educational institution. A typical range is 1500 to 2500 words.
What should I emphasize in the conclusion of my paper?
In conclusion, summarize the key takeaways from your reflection, including the lessons learned, the significance of teamwork in healthcare, and any recommendations for future practice.
Is it necessary to proofread and edit my paper before submission?
Yes, thorough proofreading and editing are essential to ensure your paper is clear, well-structured, and error-free. It helps convey your ideas effectively.
Can I seek feedback from peers or instructors before finalizing my reflective paper?
Seeking feedback is encouraged, as it can provide valuable insights and improve the quality of your paper before submission.