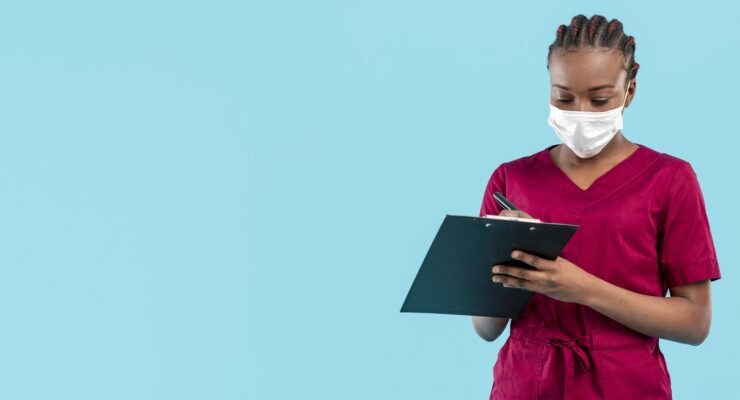 Barbara Carper's Theory of "Ways of Knowing"
In Barbara Carper's framework on "Ways of Knowing," four essential principles contribute to a nurse's enhanced comprehension of situations and the provision of superior patient care.
Personal Knowing
Personal Knowing pertains to self-awareness, rooted in a nurse's experiences during their tenure. Through interactions with diverse individuals and the care of patients with various conditions, nurses develop the ability to make quick judgments and provide necessary initial care. These observations foster self-understanding, aiding in overcoming deficiencies, whether in attitude or personality, when interacting with patients.
Empirical Knowing
Empirical knowledge is acquired through practical experience. When a nurse administers a particular treatment, the subsequent understanding of its effectiveness is crucial. It is imperative to note that empirical knowledge evolves over years of practice, cautioning less-experienced nurses against attempting to gain such knowledge prematurely. In my practice, this foundational knowledge guides the provision of psychological and emotional care, ensuring patients receive both comprehensive information about their conditions and compassionate support.
Ethical Knowing
Nurses adhere to Codes of Ethics Guidelines, continually refining moral and ethical guidelines based on experiential insights. Ethical knowledge plays a pivotal role, especially when patients may advocate for unethical practices. Upholding ethical standards helps prevent potential harm, encompassing the use of high-quality medications, diligent work, and resisting manipulation by patients and their families.
Aesthetic Knowing
The most intricate aspect of Carper's theory, Aesthetic Knowing, regards nursing as both science and art. It emphasizes the importance of not solely relying on procedural knowledge but also engaging one's mind creatively. While less common in nursing practice, incorporating imagination is crucial. This may involve unconventional approaches, such as leveraging laughter and enjoyment to aid in the recovery of patients' health.

Cardiology and Nursing
Cardiology, comparable to neurology, occupies a delicate and crucial role in healthcare. Specialized care is essential for effective treatment, and nursing research in cardiology is expansive. Timely interventions can control damage and provide significant advantages to patients.
Literature Review
According to Li, Ying, and Fang (2018), nurses who have undergone previous case analyses and received training in providing initial care to cardiac patients are more adept at acquiring essential patient information compared to those with minimal understanding of cardiac issues.
In a study by Tian (2017), the effectiveness of drug safety management for cardiac patients was examined. Drug safety management, a responsibility of the nursing staff, involves evaluating potential risks associated with the benefits of cardiac drugs. The research concluded that nurses trained in drug safety management experienced fewer incidents compared to the control group.
McLellan (2019) asserts that advancements in nursing education have enabled nurses to take on responsibilities previously handled by different medical professionals. This includes tasks such as pain management, nutrition planning, and psychological care, significantly enhancing the role of nursing staff in the cardiac department.
Role of Nursing
Numerous studies in cardiology and nursing care highlight the expanding role of nursing over the years, paralleling the growth in education. A substantial portion of preliminary care now falls under the purview of nursing, emphasizing the crucial influence of education and training on nurses. This evolution has not only increased the contribution of nursing staff to applied medicine but also empowered them to address various patient issues and provide essential healthcare.
In the context of conducting research, case analysis and experimentation emerge as the most effective methods. Exploring how diverse educational and training methods positively impact the nursing role constitutes a pivotal aspect of the literature review. The review emphasizes that nursing practices and outcomes improve when nursing staff authority increases, and specific information on critical issues is provided to them. Additionally, the involvement of practitioners and nurses in the research process is crucial to understanding on-the-ground realities beyond experimental settings.
Criteria for Selecting a Topic
The process of selecting a research topic involves understanding the research's purpose, scope, and feasibility. Researchers must initially choose a broad field, such as nursing or medical sciences, which can later be narrowed down. The research then proceeds to deduce the subject, considering variables that can be manipulated within the constraints of time, money, and resources. Choosing a topic of personal interest is paramount, as maintaining enthusiasm throughout the research process is essential. Moreover, feasibility considerations, including available resources, time constraints, and required skills, should guide the finalization of the research topic.
Selecting a Captivating Topic
It is crucial for the researcher to opt for a research topic that they personally find engaging. Investigating subjects of personal interest allows the researcher to sustain enthusiasm and curiosity, even when encountering challenges. Topics lacking personal interest can become burdensome, potentially leading to the development of biases due to the researcher's lack of engagement. Therefore, it is imperative that the researcher selects a topic that resonates with their own interests and curiosity.
Feasibility Assessment of the Topic
As highlighted earlier, it is imperative that the selected research topic is practical and achievable. The resources and time allocated for the research are typically constrained, and the researcher cannot afford to expend unlimited resources, including manpower, finances, and time. Additionally, diverse skills are necessary for various research endeavors, and the information required can vary significantly. In some instances, essential information and skills may be scarce, posing challenges for the researcher to obtain them. Consequently, careful consideration of these factors is essential before finalizing a research topic.
The Purpose of the Research
The selection of a research topic is influenced by the researcher's interests, but the ultimate decision hinges on the research's end goal and the target audience. Topics that captivate the researcher may differ from those commonly found in academic journals, emphasizing the importance of aligning the chosen topic with the research's ultimate purpose.
Therefore, it can be deduced that choosing a research topic requires careful consideration and deliberation, taking into account the intended purpose of the research. Even after commencing work on a chosen topic, the researcher may encounter challenges necessitating the narrowing down or modification of the research subject. Adapting to unforeseen problems and obstacles is a common aspect of the research process.
Frequently Asked Questions About Barbara Carper's Theory Of "Ways of Knowing"
What is Barbara Carper's Theory of "Ways of Knowing"?
A1: Barbara Carper's Theory of "Ways of Knowing" outlines four principles that contribute to a nurse's understanding of situations and patient care: Personal Knowing, Empirical Knowing, Ethical Knowing, and Aesthetic Knowing.
How does Personal Knowing benefit nurses?
A2: Personal Knowing involves self-awareness gained through nursing experiences, aiding quick judgments and the provision of preliminary care. It helps nurses understand themselves and overcome shortcomings in attitude or personality.
What is the significance of Empirical Knowing in nursing?
A3: Empirical Knowing is knowledge gained through practical experience. In nursing, it is crucial to evaluate the effectiveness of treatments over time and guide psychological and emotional care for patients.
How does Ethical Knowing impact nursing practices?
A4: Ethical Knowing involves adherence to ethical guidelines, ensuring the use of quality drugs, diligent work, and resistance to unethical practices. It plays a pivotal role in controlling potential damages and maintaining ethical standards.
What is Aesthetic Knowing in nursing?
A5: Aesthetic Knowing considers nursing as both science and art, encouraging nurses to use creativity and imagination in their practice. This includes unconventional approaches, such as using laughter and fun in patient recovery.
How has nursing evolved in the field of cardiology?
A6: Nursing in cardiology has expanded, with advancements in education allowing nurses to take on tasks like pain management, nutrition planning, and psychological care, contributing significantly to the cardiac department.
How does the literature review contribute to understanding nursing in cardiology?
A7: Literature reviews explore the evolving role of nursing in cardiology, emphasizing the impact of education on nursing practices. They highlight the effectiveness of various educational methods in enhancing nursing roles and contributions.
Why is choosing an interesting topic crucial for research?
A8: Selecting an interesting topic ensures the researcher's sustained interest and curiosity, promoting dedication and preventing biases that may arise from a lack of engagement.
What factors should be considered in the feasibility of a research topic?
A9: Feasibility factors include limited resources and time, the need for diverse skills, and the potential scarcity of essential information. These considerations are vital before finalizing a research topic.
How does the researcher adapt during the research process?
A10: The researcher may need to narrow down or change the research topic based on encountered problems and obstacles during the research process. Adaptability is key to overcoming challenges effectively.