The Essential Skills for Effective Nursing Research Paper Analysis
In the ever-evolving field of healthcare, staying informed and up-to-date with the latest research is paramount for nursing students. Nursing research papers are a vital part of this ongoing learning process. They provide valuable insights, innovative approaches, and evidence-based practices that not only enhance the knowledge of nursing students but also contribute to the overall improvement of patient care. In this blog post, we will delve into the intricacies of analyzing nursing research papers, equipping you with the skills necessary to navigate the world of nursing research effectively.
Definition of Nursing Research Papers
Nursing research papers are academic documents that present the findings, methodologies, and discussions of research studies related to nursing and healthcare. These papers encompass a wide range of topics, from clinical trials and patient outcomes to healthcare policies and nursing interventions. They are typically authored by experienced professionals, scholars, or researchers in the field of nursing, and they undergo a rigorous peer-review process to ensure the validity and reliability of the information they contain.
Understanding the key components of nursing research papers is essential for students entering the healthcare profession. These papers often include:
Abstract: A concise summary of the study's purpose, methods, results, and conclusions.
Introduction: An introduction to the research problem, objectives, and the significance of the study.
Literature Review: Review relevant existing research and the theoretical framework on which the study is based.
Methodology: A detailed explanation of the research design, data collection methods, and statistical analyses used.
Results: Presentation of the research findings, often through tables, figures, and statistical data.
Discussion: Interpretation of the results, implications, and potential applications in the field of nursing.
Conclusion: A summary of the study's key findings and their relevance to nursing practice.
Importance of Analyzing Nursing Research Papers Effectively
Analyzing nursing research papers is not just an academic exercise; it is a critical skill that can profoundly impact your career as a nursing student and future healthcare professional. Here are some compelling reasons why it is essential:
Evidence-Based Practice: Nursing research papers provide the foundation for evidence-based practice in healthcare. By analyzing these papers, you can access the latest evidence and best practices that can inform your clinical decisions and interventions.
Professional Growth: Engaging with research papers demonstrates your commitment to ongoing learning and professional development. It showcases your dedication to staying updated in a dynamic healthcare landscape.
Critical Thinking Skills: Analyzing research papers hones your critical thinking abilities. You'll learn to assess the validity of research, identify biases, and draw informed conclusions.
Enhanced Patient Care: The knowledge gained from nursing research can directly influence your ability to provide high-quality patient care. Evidence-based practices lead to better outcomes for patients.
Academic Success: For nursing students, understanding and analyzing research papers is often a requirement for academic success. It is a valuable skill for assignments, exams, and research projects.
How to Analyze Nursing Research Papers: Understanding the Structure of Nursing Research Papers
A well-structured nursing research paper is like a roadmap that guides readers through the study's objectives, methods, findings, and implications. To effectively analyze these papers, it's crucial to understand their typical structure. Let's break it down:
Title and Abstract
Components of a Good Title
A well-crafted title is the first step in drawing readers' attention to a nursing research paper. An effective title should:
Be concise and descriptive, giving readers a clear idea of the paper's topic.
Include key variables or concepts studied.
Avoid jargon and acronyms that may not be universally understood.
Be specific and focused on the research problem.
Key Elements in an Abstract
The abstract serves as a condensed summary of the entire paper. It should contain:
A brief description of the research problem or question.
A summary of the research methods and design.
The main findings or results.
The implications or significance of the study.
Introduction
Research Question or Hypothesis
The introduction sets the stage for the research. It should include a clear statement of the research question or hypothesis. This section provides context for the study and outlines its purpose.
Literature Review
The literature review in the introduction presents a summary of existing research and knowledge related to the topic. It helps establish the rationale for the study and identifies gaps or areas where new research is needed.
Methodology
Research Design
The methodology section explains how the study was conducted. It should include details on the research design (e.g., experimental, observational, qualitative), data collection methods, and any instruments used for data collection.
Data Collection Methods
This subsection delves into the specifics of data collection. It describes how data was gathered, including any surveys, interviews, observations, or experiments conducted.
Sample Size and Selection
Nursing research papers often discuss the sample size and how participants were selected. Understanding these details is important for assessing the generalizability of the study's findings.
Results
Data Presentation
In the results section, data is presented clearly and organized. This may include tables, charts, and graphs. Pay attention to how the data is presented and whether it aligns with the research question.
Statistical Analysis
Research papers often include statistical analyses to support their findings. Look for statistical tests and their results to evaluate the strength of the evidence presented.
Discussion
Interpretation of Results
The discussion section interprets the research findings in the context of the study's objectives and the existing literature. It should address whether the results support or refute the research hypothesis and why.
Implications for Nursing Practice
Finally, nursing research papers often conclude with a discussion of the practical implications of the study's findings for nursing practice. This section explores how the research can be applied to improve patient care and nursing procedures.
How to Analyze Nursing Research Papers: Developing Critical Reading Skills
Analyzing nursing research papers requires a set of critical reading skills that go beyond skimming through the text. Here are some key strategies to help you develop these skills:
Identifying Key Concepts and Variables
Focus on Definitions: Identify the key terms and concepts in the paper. Understanding these concepts is essential for grasping the study's context.
Locate Variables: Determine the independent and dependent variables under investigation. These are crucial components of the research question.
Evaluating the Research Question
Clarity and Specificity: Assess whether the research question or hypothesis is clear and specific. A well-formulated question guides the entire study.
Relevance: Consider whether the research question addresses a significant issue in nursing or healthcare.
Assessing the Methodology
Reliability and Validity
Reliability: Examine the study's methods for consistency and repeatability. Reliable methods produce consistent results when applied multiple times.
Validity: Investigate the validity of the research methods. Valid methods measure what they are intended to measure. Be aware of any potential sources of bias.
Bias and Limitations
Bias: Look for any indications of bias in the study's design, data collection, or analysis. Bias can impact the credibility of the results.
Limitations: The authors typically acknowledge limitations. Pay attention to these as they provide insight into the study's constraints and potential sources of error.
Analyzing the Results
Statistical Significance
Understand P-values: If statistical tests are used, understand the significance of p-values. A p-value below a certain threshold (often 0.05) is considered statistically significant.
Effect Size: Consider the effect size, not just statistical significance. An effect size indicates the practical significance of the findings.
Clinical Significance
Clinical Relevance: Evaluate whether the study's findings have clinical significance. Are the observed differences or effects meaningful in the context of nursing practice?
Examining the Discussion
Conclusions
Summary of Findings: The discussion section should summarize the study's key findings. Ensure that the conclusions align with the results presented earlier in the paper.
Interpretation: Assess the authors' interpretation of the results. Are their interpretations well-founded based on the data presented?
Implications for Nursing
Application to Nursing Practice: Consider how the study's findings can be applied to nursing practice. Are there practical implications that can improve patient care or healthcare processes?
How to Analyze Nursing Research Papers: Tips for Effective Note-Taking
Taking organized and insightful notes while analyzing nursing research papers can greatly assist in your understanding and retention of crucial information. Here are some practical tips to enhance your note-taking skills:
Annotating the Paper
Highlighting: Use highlighters or digital highlighting tools to mark key passages, significant findings, or sections that you find particularly relevant.
Margin Notes: Write brief annotations in the margins to summarize key points, questions, or reactions to specific sections of the paper.
Summarizing Key Points
Bullet Points: Create a list of bullet points to summarize the main findings, methodologies, and key takeaways from each section of the paper.
Paraphrasing: Practice paraphrasing complex sentences or passages into simpler terms. This exercise can help you internalize the material.
Creating a Glossary of Terms
Terminology: Maintain a glossary of nursing and medical terms used in the research paper. Include definitions and explanations to ensure you fully grasp the specialized vocabulary.
Acronyms and Abbreviations: Record any acronyms or abbreviations along with their meanings to avoid confusion.
Effective note-taking not only aids in your understanding of the research paper but also serves as a valuable resource for future reference and study.
How to Analyze Nursing Research Papers: Utilizing Online Resources
In today's digital age, nursing students have access to a wealth of online resources that can greatly facilitate the process of analyzing nursing research papers. Here's how you can leverage these resources effectively:
Accessing Nursing Databases
PubMed: PubMed is a renowned database specializing in medical and nursing research. It provides access to a vast collection of peer-reviewed nursing journals and research articles. You can use its advanced search features to narrow your search and find papers relevant to your area of interest.
CINAHL (Cumulative Index to Nursing and Allied Health Literature): CINAHL is another indispensable database for nursing students. It focuses on nursing and allied health literature, making it an ideal resource for finding research papers, reviews, and clinical studies.
Using Academic Search Engines
Google Scholar: Google Scholar is a freely accessible academic search engine. It can be a valuable tool for discovering research papers across various disciplines, including nursing. It provides links to both open-access and subscription-based content.
Microsoft Academic: Similar to Google Scholar, Microsoft Academic is another search engine that indexes academic research. It offers advanced search options and citation analysis, which can be useful for identifying influential papers in the field of nursing.
Accessing Institutional Library Resources
University Libraries: Many universities and colleges offer online access to a vast array of academic journals and databases through their library systems. Take advantage of your institution's library resources, including interlibrary loans, if a specific paper is not readily available.
Library Databases: Institutional libraries often subscribe to premium databases like ProQuest, EBSCOhost, or JSTOR. These databases can provide comprehensive access to nursing research papers and related scholarly content.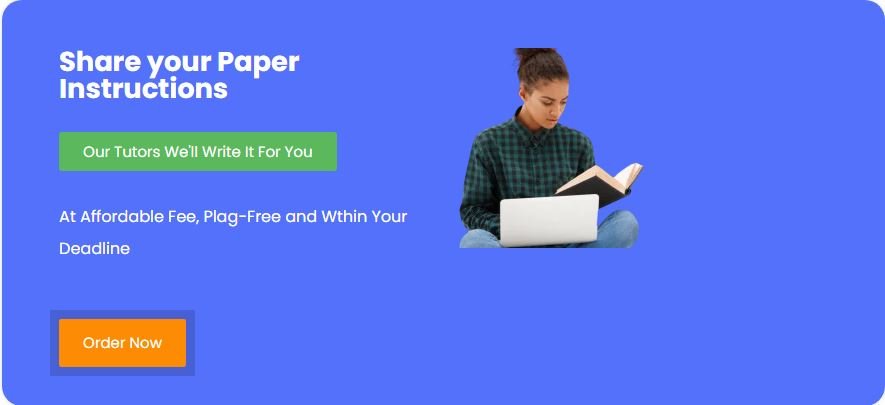 How to Analyze Nursing Research Papers: Common Mistakes to Avoid
While analyzing nursing research papers, it's essential to be mindful of potential pitfalls that can undermine the quality of your analysis and understanding. Here are some common mistakes to steer clear of:
Plagiarism
Understand the Consequences: Plagiarism, whether intentional or accidental, can have severe consequences in academia. Always attribute ideas, quotes, and paraphrased content to their original sources. Use proper citation styles (e.g., APA, MLA) consistently.
Paraphrase Carefully: If you decide to paraphrase information from the paper in your own words, make sure your paraphrased version is substantially different from the original text. Simply changing a few words is not enough to avoid plagiarism.
Misinterpreting Results
Read Carefully: Misinterpreting research results can lead to incorrect conclusions. Take the time to read the paper thoroughly and ensure you grasp the nuances of the findings.
Consider Context: Results should always be interpreted in the context of the study's objectives and research question. Avoid drawing conclusions that are not supported by the data.
Neglecting the Methodology Section
Methodology Matters: The methodology section is crucial to any research paper. Neglecting it can lead to a shallow understanding of the study. Pay attention to how data was collected, the sample size, and any potential sources of bias.
Assess Validity and Reliability: Examine the reliability and validity of the study's methods. Assess whether the research design and data collection processes are robust and trustworthy.
How to Analyze Nursing Research Papers: Developing a Structured Analysis Process
To streamline your analysis of nursing research papers and ensure a thorough examination, it's beneficial to establish a structured process. Here's how you can create an effective analysis process:
Creating a Research Paper Analysis Checklist
Title and Abstract: Start by evaluating the title and abstract to gauge the paper's relevance to your research or study objectives.
Introduction: Assess the clarity of the research question or hypothesis and the thoroughness of the literature review.
Methodology: Examine the research design, data collection methods, and any potential sources of bias.
Results: Analyze the presentation of data, statistical analyses, and the clinical significance of the findings.
Discussion: Evaluate the authors' interpretation of results, conclusions, and implications for nursing practice.
Note-Taking: Take notes on key points, concepts, and your reactions as you read through the paper.
References: Check the quality and relevance of the references cited in the paper.
Creating a checklist helps ensure that you cover all critical aspects when analyzing nursing research papers, making your process more systematic and comprehensive.
Step-by-Step Guide to Analyzing a Nursing Research Paper
Step 1: Title and Abstract Review

Read the title to gauge the paper's topic.
Review the abstract to grasp the research question, methods, and key findings.

Step 2: Introduction Evaluation

Identify the research question or hypothesis.
Assess the literature review for thoroughness and relevance.

Step 3: Dive into Methodology

Examine the research design and data collection methods.
Evaluate the sample size and selection process.

Step 4: Explore the Results Section

Study the presentation of data and any statistical analyses.
Consider the clinical significance of the results.

Step 5: Delve into the Discussion

Analyze the authors' interpretation of results.
Assess the implications for nursing practice and potential areas of further research.

Step 6: Review and Note-Taking

Go through your notes and highlight key points.
Ensure you have addressed all aspects of your analysis checklist.
How to Analyze Nursing Research Papers: Keeping Updated with Nursing Research
The field of nursing is dynamic and constantly evolving, making it crucial for nursing students to stay informed about the latest research and developments. Here are some effective ways to keep updated with nursing research:
Subscribing to Nursing Journals
Peer-Reviewed Journals: Subscribe to reputable peer-reviewed nursing journals relevant to your area of interest. These journals publish the latest research findings and studies by experts in the field.
Online Access: Many journals offer online access, making it convenient to stay up-to-date with the latest articles and research papers. Consider subscribing to digital editions for ease of access.
Table of Contents Alerts: Set up alerts for the table of contents of your chosen nursing journals. This way, you'll receive notifications when new issues are available.
Joining Professional Nursing Associations
Membership Benefits: Joining professional nursing associations such as the American Nurses Association (ANA) or the International Council of Nurses (ICN) provides access to resources, publications, and research updates.
Networking: Associations often host conferences, seminars, and webinars that offer opportunities to network with fellow nursing professionals and researchers.
Attending Conferences and Webinars
Nursing Conferences: Attend nursing conferences and symposiums, both in-person and virtual. These events provide a platform for sharing the latest research findings, best practices, and innovations.
Webinars: Participate in webinars hosted by nursing organizations and institutions. Webinars often cover specific topics or emerging trends, allowing you to deepen your knowledge in targeted areas.

Frequently Asked Questions about How to Analyze Nursing Research Papers
Why is analyzing nursing research papers important for nursing students?
Analyzing nursing research papers is crucial for nursing students as it helps them stay informed about the latest evidence-based practices, enhances their critical thinking skills, and prepares them for evidence-based nursing practice. It's an integral part of their academic and professional development.
How can I improve my critical reading skills when analyzing nursing research papers?
Improving critical reading skills involves practice. Start by reading research papers regularly, taking notes, and asking questions about the methodology and results. Engage in discussions with peers and professors to gain different perspectives on research findings.
What should I do if I don't have access to a specific nursing research paper I want to analyze?
If you don't have access to a specific paper, you can try interlibrary loans through your institution's library. Additionally, some authors may provide copies of their papers upon request. Remember to respect copyright laws and institutional policies.
Can specific tools or software help me analyze nursing research papers more efficiently?
While no specific tools are designed solely for analyzing nursing research papers, reference management software like EndNote, Mendeley, or Zotero can help you organize your research materials and generate citations. Tools like digital highlighters and annotation apps can also be useful for taking notes directly on PDF copies of research papers.
How do I avoid plagiarism when summarizing or paraphrasing information from nursing research papers?
Always attribute information, quotes, or paraphrased content to their original sources using proper citation styles to avoid plagiarism. Make clear distinctions between your own analysis or interpretation and the information from the paper. Familiarize yourself with your institution's guidelines on academic integrity.
Is there a recommended approach for time management when analyzing nursing research papers?
Effective time management involves setting aside dedicated study time for research paper analysis. Break down the analysis process into manageable chunks and allocate specific time slots for each step. Avoid last-minute rushes by planning ahead and staying organized.